The brief was to design a media website.
JABALI -

strong as rock

in Swahili - has an edifying purpose. It seeks to look at Africa through a cultural and authentic lens, and uncover its veiled history, without the political and economic stakes that can sometimes preoccupy us.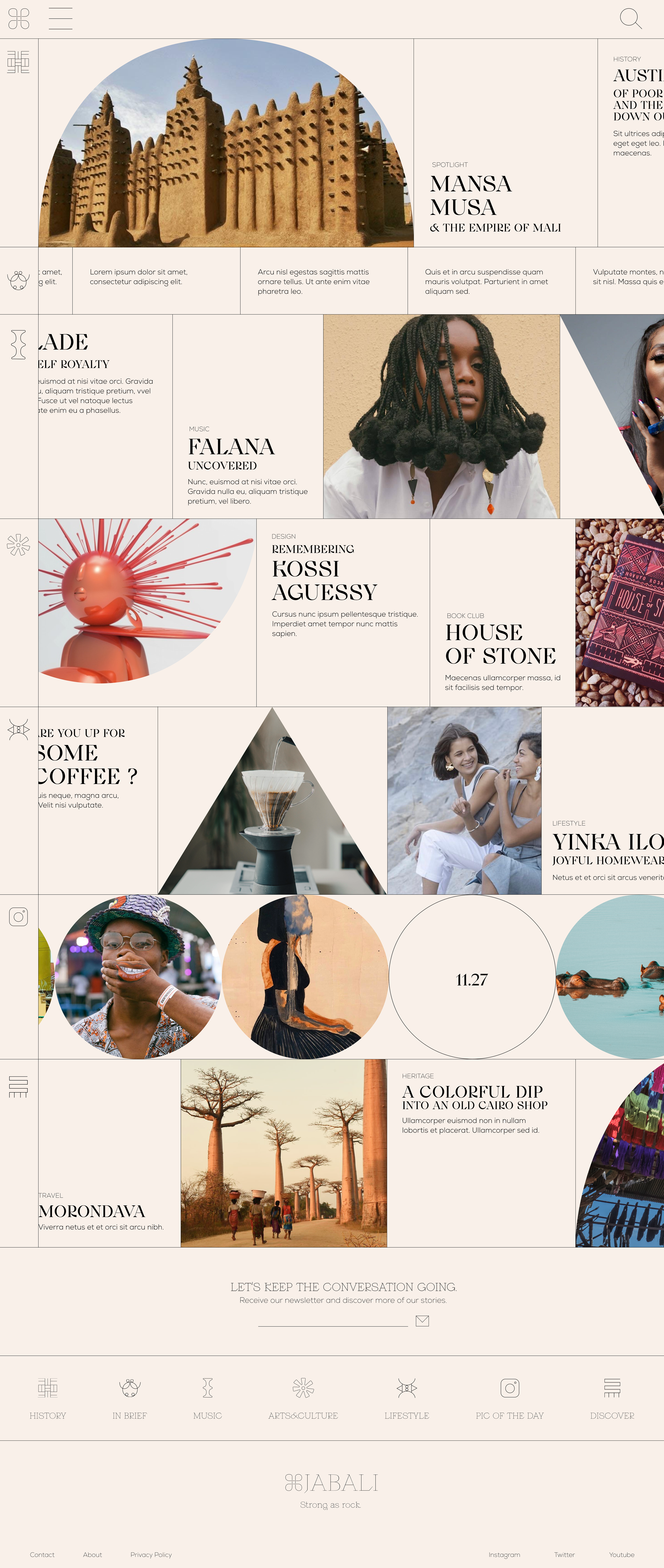 Writing systems embedded in symbolism have been in existence for as old as the continent itself. The ancient Adinkra symbols carry deep meanings, and have been used as an obscure way of passing messages by the Akan people.  
Each category is symbolized by a modernized version of Adinkra symbols.